Best GPS Tracker in Bangladesh
Top GPS Tracking & Fleet Management Service
Want to track your vehicle real time with the best GPS tracking devices in Bangladesh? 
We have applied for BTRC license and will get our approval very soon. Till then we are testing our products and services to launch commercially very soon. Please stay with us.
Do you fear losing your car? Monitor your vehicle and keep your vehicle out of the stolen list by using Autonemo GPS Tracking Service. Autonemo is a leading GPS Tracking Service in Bangladesh and is ranked as the number 1 vehicle tracker.
Real time fuel monitoring
Save up to 30% on fuel and track your vehicle's predicted mileage and fuel efficiency. Monitor your vehicle's predicted mileage and fuel efficiency so you always know how much money you're saving.
Looking to track the path of your vehicle?
With Route Replay, you can replay the routes your car has travelled over in the past. You'll be able to see the exact path your car took.
With Daily Mileage and Fuel Tracker, you'll be able to keep track of your mileage and fuel usage with accuracy that is almost perfect. Every log will be filled with the details of your travels, from the distance you traveled to the exact
With Autonemo, you can view your car's exact parking spot and the length of time it will be parked. 
Configure and control the automated alerts in your vehicle to receive notifications about a variety of incidents on the road.
Set a specific area and get notified SMS, e-mail, or notification for outgoing or incoming your vehicle in this specific area.
Shop Now and Place an Order for Installation
Autonemo provides VTS at an affordable price. 
Order now and get the best service.
Autonemo Premium Gps Tracker​
Autonemo Premium Gps Tracker
Autonemo Standard GPS Tracker
Autonemo GPS Standard GPS Tracker for Car-Microbus-SUV
Autonemo OBD PLUG AND PLAY
Autonemo GPS OBD Plug and Play GPS Tracker for Hybrid-Brand New Cars
What our beta users say about us
Tofazzel Hossain
I find Autonemo GPS as an excellent VTS. The option/ features are very useful and user friendly.
Romael Hasan Wahid
The features of the App are great. Cost is reasonable. Service is amazing. Can't be better.
Payam Al Islam
Lead Specialist at Grameenphone
Autonemo GPS is the first VTS that I am using. So far satisfied with the feature that they are offering. Also pleased with their after sales service. It is really serving my purse.
Sazzad Zayed
SMO at Apollo Hospitals Dhaka
Amazing service and customer care. It makes me tension free. I really appreciate there smooth app with playback option and voice recording. keep it up guys.
Why Autonemo is the Best Vehicle Tracking System in Bangladesh?
Because it's trusted by the best
Our Telecommunications Partners
Our partners are among the best in their professions, which helps us provide you with the best service possible! We work together to ensure that your best interests are served.
Partners in the Map and Geocoding Services Industry
We give the most accurate maps and geocoding services available. Our business partners are industry leaders.
We Collaborate with the Most Reputable Manufacturers
Our clients are top at their individual businesses, allowing us to provide them with top-notch service. We work together to ensure that you receive the best possible result.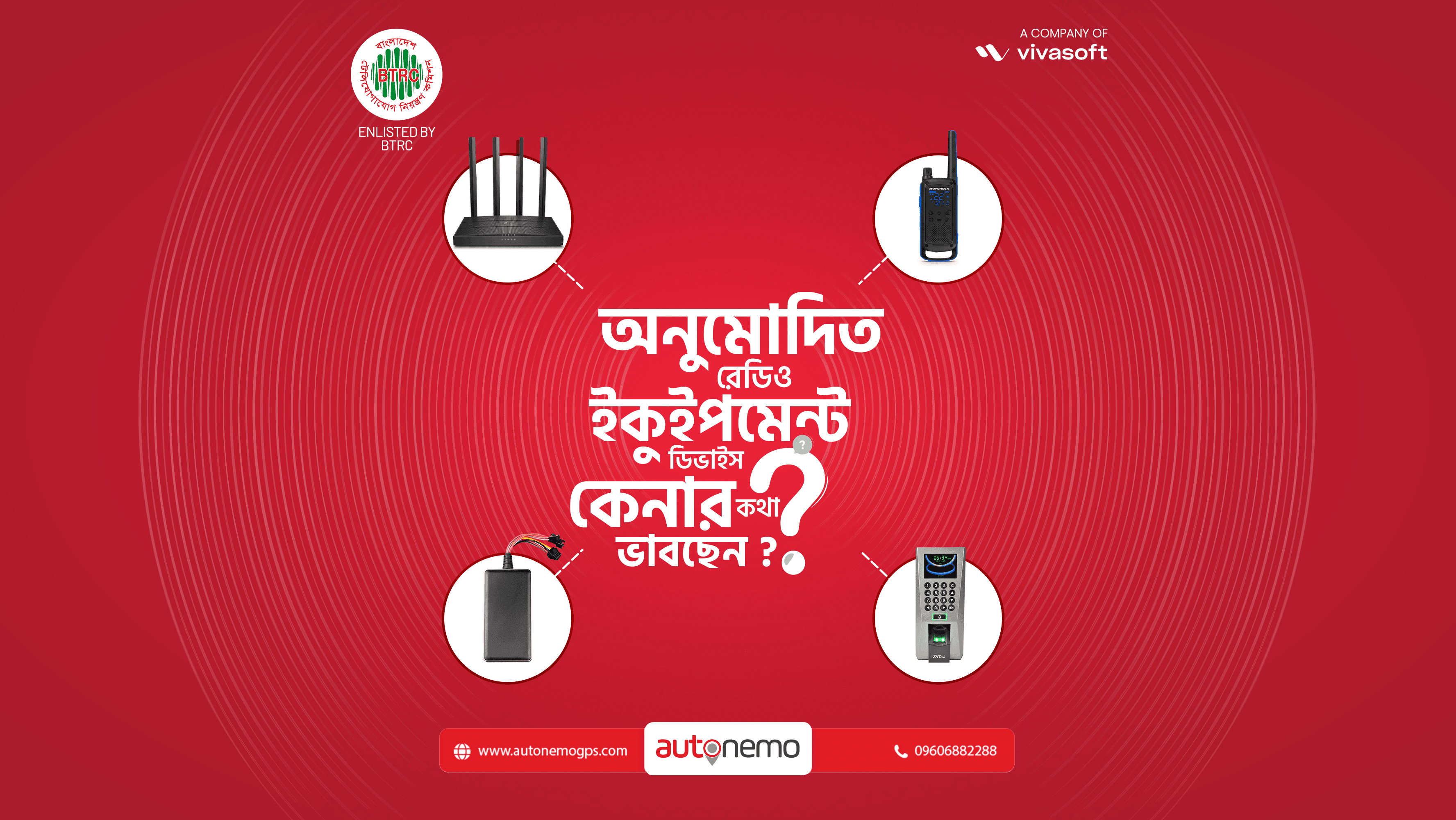 Autonemo is a company that specializes in importing and distributing high-quality radio communication equipment in Bangladesh. With years of experience in the industry, the company has become a trusted source